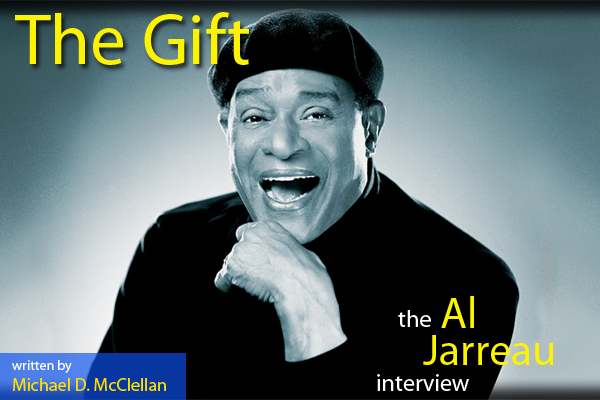 By:  Michael D. McClellan | Once upon a time, when Los Angeles lived and breathed, there was a man marked for greatness, despite the placid Midwestern upbringing that provided little hint that he was more than us after all.  His backstory didn't contain the baroque detail or the meteoric rise of a certain working class family from neighboring Gary, Indiana, whose irascible patriarch built a musical Byzantine Empire that has sold more than 200 million records and continues to print money, thanks to the late King of Pop.  Nor did his backstory have the preordained inevitability associated with other acts like, say, Taylor Swift or Justin Bieber, who were blessed with gifts and connections, and who had a social media infrastructure on which to trampoline into another pop culture stratosphere.  Where today's entertainment icons seem to come from nowhere, flashing white hot in 140 characters or less, this man built his remarkable career methodically, brick-by-brick, in a world void of social media, and only after ditching the ordinary space in which the rest of us live – participating in high school athletics, playing college basketball, and earning a Master's Degree in Vocational Rehabilitation.
His celebrity sneaked up on us, building gradually like an Oklahoma thunderstorm on an unseasonably warm April afternoon, the skies roiling, flags snapping angrily in the sudden chill wind, and with it the rain and hail and acclaim that comes with being recognized as one of the great jazz artists of our time.  By then he was a Grammy-winning vocalist, the first to snare Grammys in three separate categories – jazz, pop and R&B – and a master showman, filling seats in the stadia of the world's capitals, selling out everything from London's Wembley Arena to Washington's Constitution Hall.  We couldn't help but love him – the infectious smile, the unnerving vitality, the way the words tumbled from his mouth at such a rapid clip.  And when he opened his mouth to sing, Lord, we knew right then that he was not only different than the rest of us after all, he was also different than any other performer before or since.
A younger generation might simply dismiss Al Jarreau as just another old singer that their parents listened to back in the day, or they might consider him with a fleeting hint of nostalgia, if his name even registers with them at all.  Those of us who grew up listening to his music might instead see a lion in winter, a distinguished artist in the final act of an amazing career, while the misinformed cynics among us might see a has-been singer schlepping name recognition in pursuit of the almighty dollar.  Whatever image his name conjures, to cast him as either irrelevant or diminished is to miss the boat entirely, because Jarreau is neither.  The Al Jarreau sitting in front of me today exudes the same vibrancy that landed him a star on the Hollywood Walk of Fame.  He possesses the same disarming charisma that has intoxicated audiences for more than five decades.  Washed up?  Phoning it in?  Go find another celebrity to diss.  Al Jarreau, national treasure, is on top of his game.
.
"I've been very blessed.  I've had a long and successful career, and I've been able to reinvent myself along the way," Jarreau says.  "I've made various forays as an R&B pop singer, and jazz remains my home base, so to speak. Obviously health plays a major part in what I'm able to do, and I've been blessed to be able to continue recording and performing, and to continue pushing myself as an artist.  The key to longevity, I think, is loving what you do and then being able to explore the boundaries and then be willing to  try something different.  Ruts are bad.  You need to stay out of the ruts and find those roads that haven't been traveled."
Jarreau's road to stardom originated in Milwaukee, on March 12, 1940, and it would surprise no one if he entered this world all smiles and laughter, or if his first cries weren't cries at all, but rather an infant form of the trademark scat singing that would later come to define him.  Today, Jarreau is as optimistic as ever, and positivity, like a fear of failure, is a powerful tool that can carry far those that wield it well.  Jarreau didn't have to survive the streets or climb out of the ghetto like Dr. Dre.  He didn't have to dodge bullets on Reservoir Avenue in his middle class Milwaukee.  But to lift himself from obscurity to icon he had to have something – all of the great ones do.  For Al Jarreau, attitude was the Great Differentiator, the gift that would eventually help make him a household name.
Jarreau:  "That's who I am.  It's part of my DNA, I guess you could say, and that's the way I try to live. I think it's the way we as human beings have been created.  Life can be so painful – anyone who's around long enough will find that out firsthand – and there are going to be times when things are so depressing it's hard to wake up in the morning.  It's easy to get sucked into a vicious cycle of negativity – just turn on the TV and watch the news; if that's all you saw or cared to believe, you couldn't be blamed for thinking that we're going to hell in a handbasket.
"It takes resilience, fortitude, and consistency to stay above the noise.  Once you discover that you can, then you must.  It's not easy – you have to take very direct steps to condition yourself to see things differently.  You really have to count your blessings and you have to make a decided effort to not get drawn in.  We have to celebrate the successes in our lives, big and small, because that plays a big part in fueling our internal happiness.  We have to say 'You know what, I'm gonna make a list of what's going on good in my life, and I'm going to celebrate that stuff instead of having a parade for what's going wrong.'  It's a process that takes time and commitment, but if we stick to it long enough, somewhere along the way we learn that God wants us to be happy.  I don't know where we got the notion that God wants us to suffer.  Every living thing tends toward the good or we would have been gone a long time ago.  So it's all about finding joy in our lives."
God and music played a big part in the young Jarreau's formative years.  His father was a minister and singer, and his mother was the church pianist.  He began singing in the church choir at age four, joining a musical family affair that also included his five brothers, and before long he found himself performing in fundraising musicals and harmonizing on street corners, sometimes alone, sometimes with his neighborhood friends.
"Singing was

autonomic

for me.  It was just something that came naturally – I think I came out of the chute singing!  I'd sing on the way to school, either alone or with some of my classmates, and what came out of those little sessions was pure doo-wop, although we didn't call it doo-wop at the time.  That was before anyone had coined the term." – Al Jarreau
Music was big, but sports also influenced Jarreau.  The Milwaukee Braves relocated from Boston in '53, and a year later Hank Aaron made his rookie debut, embarking on an iconic career of his own.  Jarreau was still a teenager when Aaron led Milwaukee to its first and only World Series championship, in 1957, defeating the mighty New York Yankees and touching off a wild celebration in the city.
"By the time I was 15 or 16, I had fairy-tale dreams of playing professional baseball," Jarreau says. "I couldn't help it, I enjoyed baseball tremendously, and Hank Aaron had a lot to do with that.  He was the player we all wanted to be like, you dig?  I was too young at the time to have any sort of friendship with him, so I watched him and cheered for him just like everybody else.  Boy, he was something special.  That '57 championship team was something special.  The Braves at that time also had Eddie Mathews, who was one of the biggest names in baseball.  He'd won a home run title by '57 and was on the first cover of Sports Illustrated.  Casey Stengel was the New York manager at the time, and I remember when he called us bush league.  So, it was special for us Milwaukeeans to beat the Yankees' asses in the World Series [laughs].
.
"It's safe to say that I was preoccupied with baseball – but do you want to know something?  I should have learned how to play piano instead, because my mother was a piano teacher and that would have been the greatest help in my life as a singer.  I just couldn't get that baseball glove off my hand long enough to sit down and play.  But I have no regrets; some of the most important times of my life were with a baseball glove on my hand, at the side of my house, with me and my younger brother throwing the ball on the ground, like infield practice, then picking it up and making the turn to second base."
There was no inkling of what was to come as Jarreau made his way through Lincoln High School.  He was a decent student, outgoing, well-liked…practically indistinguishable from most students across the land.  Popular, he was the student council president and Lincoln's delegate at something called Badger Boys State.  He played high school basketball.  Baseball.  He ran cross country, too.  And he sang; his voice, unique in every sense of the word, got him gigs with performers a decade older.  Still, nothing about him suggested that he might one day blow up, that he would write and sing the Grammy-nominated theme song for the hit TV series Moonlighting.  Instead, Jarreau simply graduated and headed off to Wisconsin's highly-respected Ripon College.
At Ripon, Jarreau majored in psychology and played on the men's basketball team.  It was a crossroads period on the nation's history; the 1950s economy boomed, the Cold War boiled, and the 1960s emerged filled with omens, signals clear and murky of a changing civil rights landscape, of what rock and roll was about to become, and of where the Vietnam War was about to take us.  Jarreau's college experience was equally choppy, especially in the early going; where basketball felt like a jam session, the classroom felt more like a Vietcong ambush.
"I was a

bad student

.  I almost quit, but my coaches reached out and dragged me along.  I had to let go of two sports that I loved – baseball and cross country – and focus on basketball.  I picked up a basketball scholarship in the second semester of my freshman year, which was very timely, because

I lost my academic scholarship the first semester

.  I didn't make my grades – I didn't make my grades my whole first year, in fact.  I was borderline flunking stuff.  I think they passed me because I had a nice smile [laughs]." – Al Jarreau
"Hindsight is twenty-twenty, and looking back I just wasn't ready for the university.  I was a high school star in my little community in Milwaukee – I was knocking the top off of the grading curve and doing extremely well academically – but when I went off to college I was suddenly mixed in with students who were way beyond trigonometry.  These were students who had four years of language by the time they got to college.  That wasn't me.  I suddenly found myself in a setting with high-powered young people – Harrison Ford went to Ripon during the same time period – and it didn't take me long to realize that the vast majority of these kids were way more prepared for college than me.  These students had parents who'd committed the resources to make sure of that.  My mom and dad were committed to my education, too, but their financial situation was much different.  They were laborers.  My dad was a minister, but, after separating from the church, which broke his heart, he went to night school to become a welder.  That's the only work that I saw my daddy do.  He'd come home with burns and cuts and bruises from working on the assembly line.  My dad was insistent that I go to college, but he wasn't coming home and talking to me about the importance of four years of advanced math, four years of language, and so forth.
.
"I eventually learned what I needed to do to succeed academically.  I never became a star student in college, but I got through.  I got Cs and the occasional B when I really needed it [laughs].  I remember flunking French, and then realizing that I needed flash cards and repetition.  Well, I took the class again and knocked the top off the curve.  And that's part of figuring out what you need as a student to succeed.  My wife sees something once and she's got it.  She's so intelligent – you say something to her once and that's it.  That's not me."
Jarreau buckled down in school but continued to feel the tug of singing's gravitational pull.  He used his free time to perform locally with a group called The Indigos, filling his weekends and holidays by generating buzz at the local clubs.
"Singing was still very much a fun endeavor. I felt at home on the stage, and I enjoyed entertaining people, but, at that point in my life, school was still my main gig." – Al Jarreau
Tamping down the urge to sing professionally, Jarreau headed off to the University of Iowa.  It was there that he earned his Master's Degree in Vocational Rehabilitation.  He took his first job soon after, working as a counselor in San Francisco. It was a job he held for four years, from 1964-68, working with war veterans and others who needed help.  He made a good salary, better than most young professionals at the time, but he eventually became disillusioned.
"I was feeling bad about my performance as a counselor," he says.  "I had a huge caseload, and it was overwhelming.  It really made me pause and think about what my real career should be, and whether I was really cut out for the traditional 9-to-5 job and all of the paperwork that goes along with it.  I also knew I wanted to be happy in my professional life, and I was happiest when I was performing, so that really helped guide my decisions and shape my future."
In a serendipitous twist, Jarreau moonlighted in a jazz trio headlined by a young George Duke, who would later go on to play with everyone from Frank Zappa to Miles Davis to Michael Jackson.  It was a turning point from which Jarreau knew there was no return, almost as if he were standing at the edge of a pool, toes curling the concrete, torso leaning forward ever so slightly, his body weight slowly giving way to gravity.
Ready or not, a restless Al Jarreau was about to take the plunge.
~ ~ ~
Barbra Streisand knows a thing or two about originality, and about taking chances and trusting your intuition.  Streisand burst onto the scene by staying true to herself and by navigating show business largely on intuition.
"I guess if you have an original take on life, or something about you is original, you don't have to study people who came before you," she once said, when asked about the subject.  "You don't have to mimic anybody.  You just have a gut feeling inside, an instinct that tells you what's right for you, and you can't do it in any other way."
A young Al Jarreau, circa late-1960s San Francisco, already knew he had a unique voice.  He just needed the right platform to showcase it.
Enter George Duke at the Half Note.
"Musically, San Francisco was a happening place during that era.  There was this huge group of singers and performers coming out of the Bay area – you had Janis Joplin, Jefferson Airplane, The Grateful Dead.  Of course, the Haight-Ashbury district, along with Berkeley, were the impetus for this new revolution in thinking and music.  And boy, I was right there in the middle of it.  I walked to work in the morning right past Haight-Ashbury." – Al Jarreau
"I met George Duke at the Half Note, a popular nightclub at the time.  He was doing matinees on Sundays, and all the local musicians were coming in to play with this brilliant young jazz piano player.  Well, I dropped in one Sunday to see what he was all about, and I got to sing with him.  We clicked, man.  We were so in synch that the club owner asked me if I'd like to sing with him regularly.  He didn't have to ask me twice.  George and I held fort a couple nights a week at the Half Note.
"George and I also developed a friendship that would last a lifetime.  We met when we were both puppies in San Francisco – the only person who knew George longer than I knew George is the preacher who baptized him and his mama [laughs].  George was one of the swingingest keyboard players that has ever touched the keyboard.  I tell people all the time that I went to 'Duke' University to study swing!"
Those initial jam sessions turned into a three-year stint with the George Duke Trio, raising Jarreau's profile and leading him to acoustic guitarist Julio Martinez and a regular gig playing at a hot Sausalito nightclub called Gatsby's.  The duo gained a healthy dose of street cred in jazz circles, from fans and critics alike – none of which would have been possible without his time with Duke.
.
"You could say that George and I were kicked out of the nest…we had performed together for three years at the Half Note, and I was still working my job as a rehabilitation counselor.  I sang at night for pennies, and on good nights for ten or fifteen dollars…and a lot of nights for nothing, except for the experience of sharing the joy of music.  When Half Note closed, that's when we got kicked out of the nest.  That was 1968, and we were forced to fly, and that's when we decided to do music full-time.  "George took a different route and  finished his degree in music, which was part of his greater plan because, as it turned out, it allowed him to be ready for his opportunity.  So when Frank Zappa called, off George went.  It was the beginning of an enormous career for George.  For me, those days were the just the beginnings of an uncelebrated and an uncertain career.  I wasn't joining an established musician as the star piano player with a great like Frank Zappa.  George got exposure during those times that ensured that he, at some point, would have a career of his own.  I made the decision that I was going to take my chances and be a musician full-time.  It wasn't an untutored decision.  And it turned out to be a smart decision."
History teaches us that the ancient Vikings, upon reaching uncharted land, would burn their ships as a show of their commitment.  Does Jarreau see a little Nordic spirit in his own decision to quit his day job?
"Oh man, I like that analogy!" he says, laughing heartily.   "It was just like that in so many ways.  I knew there would be no turning back…the time had come for me to burn that 9-to-5 ship and move on!  And for the record, I'm a Packers fan.  I have to get that out there before the people back home burn my ship [laughs].  Vince Lombardi, Bart Starr.  Brett Favre.  The Vikings are a fine football team, but I'm a lifelong Cheesehead, man."
~ ~ ~
Jarreau burned his ship in Los Angeles, in 1969, in the same spring Bill Russell capped a brilliant career with the Boston Celtics by defeating the heavily favored Lakers in seven games to win the NBA Championship.  The Lakers would eventually retool by trading for Milwaukee Bucks All-Star center Lew Alcindor, who by that time was better known as Kareem Abdul-Jabbar.  The trade would decimate Jarreau's beloved Bucks and touch off the glitzy, Showtime era in LA, with stars like Jack Nicholson and Diane Keaton sitting courtside and the Laker Girls taking cheerleading to a whole new level.  Abdul-Jabber, a huge jazz enthusiast, would later meet Jarreau at the Los Angeles Forum, where Jarreau would sing the national anthem.  Convergent paths, ironic twists, the stuff of Hollywood scripts…and yet the world knew neither Jarreau nor Abdul-Jabbar in the spring on '69, because neither of them existed, at least not in the context that we know them today.  Sure, Jarreau had carved out a name for himself among the Bay Area jazz aficionados, and Alcindor was a practicing Muslim and a burgeoning basketball star, but neither man had taken the leaps that would make them the household names they are today.
"That was an amazing period in my life.  All of the things that I'd dreamed about were beginning to manifest, including making music my only true profession.  That's when I really began chasing the brass ring in earnest.  I wanted to record.  I didn't care what category they put me in, I was going to write my own music.  That was the We Got By era." – Al Jarreau
We Got By was Jarreau's critically-acclaimed debut album, released in 1975.  He was 35 years old, ancient by pop standards, and proof positive that a willingness to grind and take chances can pay off, as long as a healthy dose of talent is injected into the formula.  To get there, Jarreau headlined in such L.A. hot spots as Dino's, The Troubadour, and Bitter End West.  He continued perfecting his unique vocals and engaging stage presence, and he jumped at every opportunity to perform on TV – appearing on shows hosted by Johnny Carson, Mike Douglas, Merv Griffin, Dinah Shore, and David Frost.  Unknown when he arrived in Los Angeles, Jarreau was suddenly ubiquitous.
"My swimming upstream began in San Francisco and continued when I arrived in Los Angeles," he says quickly.  "That was very important.  I developed some important muscles for swimming against the tide, which has served me well in my career.  By that I mean working hard in all facets of my profession, taking nothing for granted, and knowing I didn't have anything handed to me.  I knew I wasn't the king or queen bee in this profession.  I was a worker bee.  I had to get out there in front of whoever would listen to me, and being in L.A. helped greatly.  Bigger clubs, television exposure; I took full advantage of the platforms available to me at the time."
Those platforms included the famed Improv, where Jarreau would sing between the acts of such rising-star comics as Bette Midler, Jimmie Walker, and a young John Belushi.  Jarreau also landed a singing spot on a new late-night sketch comedy and variety show, of which Belushi would ride to stardom.
"As if I didn't have enough to keep me smiling, I got to be around some of the funniest comedians in the business.  Performing at the Improv, and during the first season of Saturday Night Live, those things were all part of my journey – part of paying my dues." – Al Jarreau
"Somewhere along the line a certain equilibrium develops.  As an artist you figure out what your status is, how the industry perceives you, and where you're going to fit in the big scheme of things.  For me it meant being that worker bee.  That's not a knock on me – I've had a great career.  It's a tough business.  You've got your first-tier people like Justin Bieber or Miley Cyrus, who can sell 20,000 seats, but you can't hear anything other than screaming 12-year-olds and their mothers.  The industry goes after that tier, and if you can't do that, they tend to forget about you.  But there are three or four other tiers of great musicians. They're not teeny boppers.  It's adult music, and a bunch of people still do get it."
Part of the problem, at least early on, was trying to figure out where to slot Jarreau's music.  While the critics loved We Got By, a bit of an identity crisis dogged both the album and the artist, at least in minds of the deejays controlling the airwaves.
"I was this this strange kind of fusion of jazz, pop and R&B," Jarreau recalls.  "At the beginning of my recording career in 1975, I think people had a hard time figuring me out, because back then artists were either country or pop or rock or whatever.  You didn't have crossover artists like you do today – the Darius Ruckers, the Taylor Swifts and the like.  People couldn't figure me out.  The pop stations thought I was a jazzer who didn't have a feel for pop, so it was hard to get my records played on pop stations.  Similarly, black urban radio didn't understand my R&B roots.  They thought I was strictly a jazz singer.  I felt pigeonholed."
Glow was released the following year, in 1976, and climbed as high as #9 on the Billboard Jazz 100.  The album was also #32 on the R&B charts, underscoring Jarreau's versatility.   It also helped land him multi-album deal with Warner Brothers, one of the biggest labels going.
"There was some financial security that came along with that," he says, "but I never went into the music business focused on the money.  It's the intrinsic part of the work that is thrilling for me.  You can't pay me for that.  If you happen to give me some money, fine, but your money does not inspire the initial creative thrust.  The joy is in making something when there was nothing five minutes before, when the air was empty until I started singing.  To go from that empty space to then having created something, that's what it's all about, you dig?"
The deal with Warner coincided, coincidentally, with Warner signing another Midwest artist to a major deal.
.
"I did a date at Northrop (University of Minnesota) many, many years ago, when Prince first came on the scene," Jarreau says with a smile.  "Prince walked over, and we looked at each other, and then shook hands and hugged.  There was this little smile between us, because we were both on the Warner label, and Prince was just coming onto the scene.  He wasn't a household name yet, and hadn't become one of the greatest artists in history.  He came over to me and said hello, and then he just stood there for a long second without saying another word.  And then he finally said, 'My name is Prince, and I'm comin' to, Al!'  I could tell he was going to be great.  Well, he passed me going fast!"
Critical success arrived in consecutive years, in 1977 and 1978, as Jarreau was recognized with Grammy Awards in the Best Jazz Vocal Performance category for Look to the Rainbow, a live album that stamped him as jazz's preeminent scat singer and brought him international attention in Europe, and All Fly Home, which reached #5 on Billboard's Jazz 100.
"Humbling, gratifying, exhilarating," he says.  "I didn't set out to win awards, I wanted to make music and make my audiences happy.  To win a Grammy that late into the game, boy, I think I appreciated it more than if I'd won it in my twenties.  I'd come a long way from singing polkas in my bedroom as a youngster back in Milwaukee."
By 1981 Jarreau had landed his first #1 jazz album, This Time (1980), and had followed that up with his most commercially successful album to date, Breakin' Away, which reached #1 on both the Billboard Jazz and R&B 100 lists.  It also topped out at #9 on the Pop charts, thanks in large part to the monster hit We're In This Love Together.
"The success of Breakin' Away meant a lot, you dig?  That was really an important explosion for me.  I started working with [producer] Jay Gradon, and I quickly realized that, if you get out of the way and you allow the right people to remind you of who you are, then good things can happen.  It's all about perspective.  Jay would say to me, 'Hey Al, man, you're a great R&B singer.  You gotta let the people hear you singing R&B.  You're a great pop singer, man.  You don't have to turn everything into a platform for a jazz song.  You can do the jazz thing, but, man, just sing the R&B song like a good R&B singer and let people hear your R&B voice.'  And that's what happened." – Al Jarreau
It seems that all hit songs have a backstory.  Is there a We're In This Love Together backstory?
"Well, I didn't write it, although I easily could have, that's probably the main thing.  I was in the studio with Jay, when someone from my management office called me in the studio and said, 'Stop the presses, you need to hear this! I got a song here that came to the office and I think you ought to hear it!'  So I listened to that song that night, and we stopped what we were doing.  We both knew a great piece of music, and that's exactly what it was – a great piece of music.  Professionally, it was the song that crushed the jazzer pigeonhole and helped me to find an R&B and pop audience.  That song is pure ditty; there is nothing significant being said in that song, it's just a nice, cute little love song with a back-beat.  But, boy, did it put me on the map.
.
On the map indeed.  By '81 Jarreau was an international icon and Kareem Abdul-Jabbar was equally well-known across the globe, both with jazz running through their veins, both leaving an imprint on pop culture as we know it.  Today, Abdul-Jabbar points to Jarreau's rendition of the national anthem as his favorite.  Coming from a man who played in a record 1,560 NBA games, that's quite a compliment.
"I knew Kareem was a jazz enthusiast," Jarreau says.  But to hear that his favorite jazz anthem was performed by Al Jarreau, and to think that maybe, just maybe, it made him play better…wow!  During the Lakers' Showtime days, there must have been four or five occasions when they asked me to come and sing the national anthem at the Forum.  I love hearing that Kareem Abdul-Jabbar says his favorite was my version.  I'm speechless.
"I will tell you – my version is straight ahead.  There's a time for your voice to express itself in whatever qualities that it has, but that's not the time to get cute.  Sing the song.  That high note at the end, during the line 'the land of the free', that's my note.  People may not realize it, but that note is all mine [laughs].  I've been listening to national anthems since I was four years old, and nobody sang a high note on 'free' like I did.  But now everybody does it, or looks to do it, in a similar kind of fashion.  So he's right – I had a pretty cool version.  But it was simple, man, and sung with a big, baritone voice.
"Kareem Abdul-Jabbar – what a great figure he cut through the history of sports."
~ ~ ~
There were plenty of other highlights during the eighties, including two chart-topping jazz albums and three  more Grammys.  He was part of the historic, quadruple platinum We Are The World, co-written by Michael Jackson and Lionel Richie.  He sang a duet with Natalie Cole as part of HBO's Comic Relief.  And he sung and wrote the lyrics for the Grammy-nominated theme to the 1980s American television show Moonlighting.
Jarreau backed away from studio work during the nineties, but he certainly wasn't slowing down.
.
"I was still touring," he says.  "In fact, I toured more than I ever had, so I kept in touch with my audience. I focused on my symphony program, which included my music and that of other people too.  I performed on the Broadway production of Grease.  Oh man, I was busier than ever!  It took me back to my roots, which is what I've always done – perform live.  That's where my bread has always been buttered.  I'd wrapped up my contract with Warner Brothers, and I was shopping for a record deal, so I was very comfortable touring more than ever."
Jarreau picked up a couple more Grammys along the way, bringing his current haul to seven.  One of those was for Best Traditional R&B Vocal Performance, which he won in 2006 with his good friend, the legendary George Benson.
"We did that record in five weeks, working around our touring schedules," he says.  "George Benson, what a wonderful human being.  We should have done that album ten years earlier, but we were both so busy with our own projects.  I'm just happy we were able to make it happen, dig?"
~ ~ ~
Time marches on.
One minute you're a boy signing on a street corner, dreaming, the next you're at the end of a magnificent career.  One minute nobody knows who you are, the next you've got your very own star on the Hollywood Walk of Fame.
In 2010, Jarreau suffered a sudden attack of shortness of breath backstage at a venue in the French Alps, a health scare that later required hospitalization, as well as a routine medical procedure to correct a heart arrhythmia at a cardiac center in Marseille, France.  Erroneous reports of how the singer had collapsed and fallen off stage during a performance went viral on the Internet and ran rampant in the international media.
Jarreau bounced back, addressing the scare – and the false rumors – with his trademark humor.
"Well, my hundred meter times aren't the same now, but I think I can still go to deep short and throw runners out at first base."  He laughs, and then adds:  "When you're in your seventies, parts wear out, you know.  So I had this situation going on in my heart, called atrial fibrillation, and I had a procedure in the South of France to address it.  The procedure takes less than 20 minutes.  They go in and zap cells with an electric current to settle things down.  I went under the anesthetic and I came back, my heart was normal, my blood pressure was normal, and my heart rate was very normal.
"You know, I've been saying that what I need is an Internet scandal to generate some publicity.  Fake my death, and then come back and sell more records than ever.  That's got to be better than getting caught with five hookers in your hotel room and throwing furniture out the window [laughs]."
~ ~ ~
Time marches on.
Sadly, Duke passed away in 2013, but Jarreau quickly decided that the best way to honor his friend was with a tribute album.  My Old Friend – Celebrating George Duke was released on the first anniversary of the Grammy-winning keyboardist's death, and brings together a collection of talented musicians and singers, some who are among the most recognizable names in the business.
"This tribute record about George, I'm just tickled about it, and I'm just thrilled that so many people together on this record – Kenny G, Jeffrey Osborne, the incomparable Lalah Hathaway to name a few," Jarreau says.  "Boney James, man – we got Boney James to come and lay hands on this record.  Boney was terrific.  I've known Boney a long time, but I'd never spent any time in the studio with him.  We've played some dates onstage together, and I've always remarked at his reach.  What a talent!
"There's something special about connecting with an audience, and Boney is something to see.  Kenny G is the same way.  The late Hiram Bullock was masterful at it.  The reach that those guys make – they leave the stage, man.  They go out into the audience and spend time playing for them.  They touch the fans with their hands.  Boney is one of those guys.  It's a marvelous thing to see." – Al Jarreau
"I used to do the same thing – when I could [laughs].  I have trouble getting up and down stairs these days.  But to be able to go out into the audience, spot the nap on their blue suede shoes and smell their perfume, that's how close I want to be to the audience.  I want to see the color of their eyes.  That's the intimacy that I shoot for in this music, whether it's recorded or not.  And likewise, if I'm doing my job, the audience should be able to see the color of my eyes, and see the nap on the blue suede shoes that I'm wearing onstage.  It doesn't mean that you have to be right in the first row, it just means that the situation in which we do the music allows for that kind of intimacy, and the artist onstage opens up his shirt and shows you his heart.  That's the deal."
Were there any pleasant surprises?
.
"It was joyous occasion working on this project with the people who came forward," Jarreau says.  "Jeffrey Osborne was a part of that experience.  He is someone who just makes you laugh and makes you happy.  What a beautiful heart; he hasn't changed one bit from who he was when he was just starting out.  And what a brilliant singer.  Oh my!  We don't hear from Jeffrey Osborne from one moment to the next on the radio, and that's a shame.  He's a brilliant singer.  He's still healthy and strong – Jeffrey can run full court anytime you want to run, and he's in his sixties.  He has that kind of vigor and health and vitality, and it shines through when he sings."
~ ~ ~
Time marches on.
Jarreau may move a little slower these days, but his mind is as sharp as ever.  One of his favorite sensations, he says, is going to bed with a fresh melody in his mind and waking up the next day ready to see where it goes.
"Visualization is such an important part of the creative process," he says.  "It's called creative visualization.  Old folks call it prayer.  You've got to visualize it in the morning, and in the afternoon, no matter who you are or what your dreams might be.  You've got to see that red leather chair in your law office – you've got to know what it smells like as you head off to pre-law school.  You've got to see that stuff.  You've got to see it in your future, and yeah, I did see it.  It was part of my dream.  Behind the dream is some high-tech stuff, and it's called creative visualization.  You need to teach that to your kids, they need to see where they want to be.  Some of the people who make that work the best are athletes.  The basketball player who stands at the foul line, talking to himself or herself, and looking at that basket, watching the ball go through.  You dig it?  The high jumper standing at the edge of the runway, imagining himself jumping over the bar, he's in another creative space.  The sprinter who settles into the block, he's talking to himself – he looks like a crazy person.  He's staring down the track, seeing himself and where he needs to be at ten meters, at fifteen meters, at the finish.  For singers, we visualize in order to create.  It's a beautiful process, man.  Where there was nothing, now there's a song."
~ ~ ~
Time marches on.
How many performers in their seventies still bring it, still have the same passion, still crave the same connection when they've been singing for audiences their entire lives?  One would think that the spontaneous fan requests would eventually grow tiresome, but Jarreau feeds off the energy, whether he's performing before a packed house or taking a trip down memory lane with an interviewer's spouse.
"I have a request," my wife says as we prepare to wrap.  She tells Jarreau that she's a big fan, and that she remembers his appearance on Saturday Night Live, to which he replies, "Oh my, don't tell anybody that, Melanie – they may try to roll me out of here in a wheelchair."  She laughs along with him, and then asks him if he'd hum a few bars of We're In This Love Together.
That's all it takes.  Jarreau immediately uncorks an abbreviated, acapella sample of the popular Moonlighting theme song.  He goes all the way through the chorus, and then follows that with another twenty seconds of his trademark scat singing, his voice as smooth as ever.
Just like that, another fan's wish granted.
Another memory made.
~ ~ ~
Time marches on.
Jarreau says he has no intention of slowing down.  Check his itinerary; he's in Chile one minute, Brazil the next, and Argentina after that.  Meanwhile, he is still writing new music, and has plans to make another record.
.
"I'm still in love with this music," he says with a smile.  "I know you can feel it.  It's such a blessing to be counted amongst the folks who've been given the opportunity to bring a little joy to people…and for that to be my life's work?  Oh, for heaven's sake!  I wake up every morning, happy.  I wake up saying, 'Yes! Thank you, Father.'  I'm just so thankful that this wonderful God of our universe allows me to have a brain, and a heart, and to have the ability to think.  To be able to have a consciousness, to be able to see and hear what's going on in this universe, and to be able to talk about this wonderful place that we call existence, and to comment on it – and, hopefully, to be an uplifting voice in it…a voice of creation, and goodness, and growth, and expansion, and not the opposite.  That's where I want to be.  Once you get that full of the joy in the work, then it's a marvelous thing."
http://www.fifteenminuteswith.com/wp-content/uploads/2015/10/the_al_jarreau_interview.png
400
600
Michael McClellan
http://www.fifteenminuteswith.com/wp-content/uploads/2016/08/FifteenMinutesWith_NewLogoPrototype.png
Michael McClellan
2015-10-05 03:42:27
2016-10-25 02:03:10
Al Jarreau - The Gift